Skip to Content
Council Bluffs' Trusted Transmission Repair Experts
As Council Bluffs' trusted transmission repair experts, AAMCO of Council Bluffs makes it a point to diagnose and repair transmission problems quickly and accurately. Thanks to our exclusive multi-point transmission scan service, we're able to pinpoint the exact cause of your transmission issue. Whether you need a minor transmission repair or an entire transmission rebuild, you can count on our state-of-the-art diagnostic equipment and our many years of service to get you safely back on the road.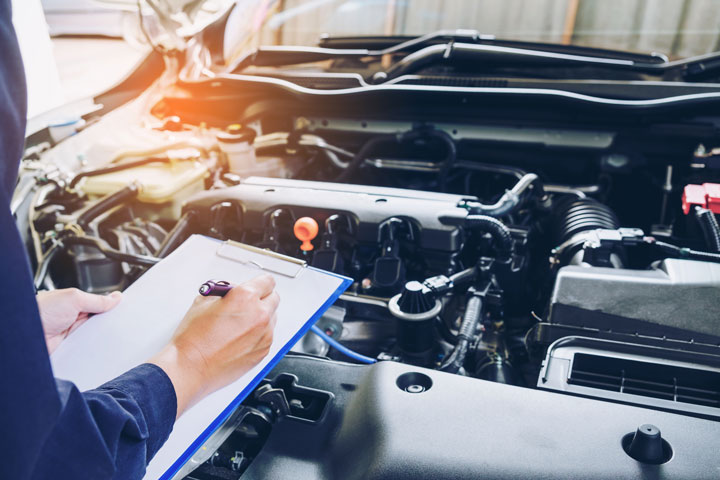 What's Included as Part of Your Transmission Service?
The first step in our multi-point transmission scan is checking your transmission fluid, as well as your transfer case and differential fluids. Next, we'll take your vehicle out for a test drive to determine if you have any drivability issues. Our technicians will thoroughly test your vehicle in neutral, park, and reverse to see if there are any unusual noises or vibrations before lifting it up to inspect and evaluate your transmission's many external components, including:
Engine mounts
Final drive
U-joints and CV joints
Pan gasket
Shift cable and linkage
TV/detent cable and linkage
Ground, vacuum and harness connections
Wires
Remanufactured transmissions
Thorough Diagnostics to Pinpoint Transmission Issues
Most transmission issues can be successfully diagnosed thanks to our complete transmission scan. However, if we feel it's necessary, we may run further tests before determining the best course of action to take. Thanks to our advanced computer diagnostics, we're able to pinpoint malfunctioning electronic components that could be affecting your transmission, as well as other parts of your vehicle.
Many of our customers with transmission issues end up leaving with only a minor repair. However, if you need a transmission rebuild, we use only the highest quality components backed by some of the best warranties in the nation. You can rest assured that we'll only conduct the repairs you actually need. We'll never force you into a complete transmission rebuild unless we deem it absolutely necessary.
Schedule an Appointment for Transmission Repair Today
For nearly 50 years, AAMCO has been one of America's most trusted transmission repair experts. You can rely on AAMCO of Council Bluffs to provide a thorough diagnostic approach and skilled transmission rebuild and repair services in the Council Bluffs area. When it comes to transmissions, we strive to provide hassle-free repairs to save you time and money. Contact us today to schedule an appointment!
Get Your Free Inspection Today